Shopping Cart
Your Cart is Empty
There was an error with PayPal
Click here to try again
Thank you for your business!
You should be receiving an order confirmation from Paypal shortly.
Exit Shopping Cart
Get Ready to sparkle this Winter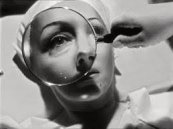 Having spent my week working relentlessly, my Sunday afternoon was to be one that I was truly looking forward to, especially as the glorious; Sunset Boulevard was to be aired.
This is, in my opinion, Billy Wilder's best work and lifts the lid on the challenges met by actress's in the quest to stop the ageing process in order to continue to find their place within the personal and professional life! This sinister and dark film stands the test of time and showcases the price we pay to look and feel good
My empathy with Norma, like most women is that of acceptance.  To be accepted by her peers, the studio and her companion! The price of the ageing process is still relevant in today's society. Like Norma, our face is our brand....whether we like it or not. We are all judged in society by our appearance.
Though most would say that they are very content within their own being but realistically we all have insecurities and are often really reluctant to share with others our own vulnerability.
As a Non surgical writer, Norma Desmond's unquestioning and determined regime of beauty treatments she undertakes in an attempt to appear youthful and studio ready, had me transfixed.  
She went through a harsh and often cruel series of treatments in order for her skin to tighten and lift. The countless scenes with her eyes taped back and her jawline strapped to lift her saggy jowls often made me sad to see such a timeless beauty being tortured and depicted in such a way.
What fascinated me was the completely determined drive and focus she had in order for her to be ready for the lights, camera...action!
Thankfully, treatments today are far more accessible....
/